Episodes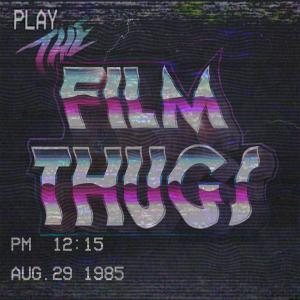 Wednesday Mar 28, 2012
Wednesday Mar 28, 2012
My South By Southwest Year
Back in 1993 I was a incoming high school senior and, like most self important 18 year olds, I knew music. I had subscriptions to "Rolling Stone," "Spin," "Guitar Player," "Guitar World," and "Guitar for the Practicing Musician," (yes, all three were necessary). Every Tuesday I was at CD Warehouse buying damned near everything that came out that week. I had even been allowed to come to Austin by myself to see a show at the much-lamented Liberty Lunch with my older sister.
Yes, my focus was narrow, but my knowledge was vast within that narrow focus.
Around this time my sister told me about this decent sized music festival that showcased bands from all over the US. It was called South By Southwest and it was gaining some ground nationally. It sounded amazing. The best unknown bands from all over converge on a town that lived and breathed live music. For a pretentious young man who fancied himself a poet… it sounded like heaven.
South By Southwest (or as people in Austin call it "South By") has grown in staggering leaps and bounds over the past 20 years. What was once a local music festival that occupied much of downtown for one week every year slowly became an all consuming behemoth. It all actually started about the time I moved to Austin. It became incredibly crowded, expensive, and difficult to get into shows.
It's no longer just a music fest. It's now three festivals: music, film, and interactive technology. All in, if it's not the largest festival in the world… it is damned close. The film portion alone is second only to Sundance, and the music and interactive are two of the largest of their kind.
I always complain about South By buy I've never been before so my comments are ignorant to the core. All I know is that my town is overrun every spring break. The estimate for this year was 250,000 people, and from being there I think that might be an underestimate. Hell, last year the interactive festival alone crashed AT&T's network.
Even though it's not my scene I do appreciate how important it is for local businesses. There are clubs in town that are able to stay open for the year thanks to the money SX brings in.
But for all the good I've always seen it as a week when hipsters and industry douche bags make everything in my city suck for a week. It always hits during St. Patrick's Day, which is one of the few days that I always go out on and I have had bad experiences several times due to South by people, so that has colored my view of it to a great extent.
I've always been curious about it, but I've never gone because
1) It's crowded
2) There are lines (This is a real killer when the festival is held in your hometown. A visitor might not mind standing in line for an hour to get into The Red Eyed Fly, but when you know the place that makes it a bit harder to swallow).
3) It's expensive and hard to get into shows unless you have a badge (and badges are expensive as hell).
But this year, however, fortune smiled on me and I was able to swing a film badge.
Up to this point my experience with festivals has been limited to The Austin Film Festival, which is one of the most amazing events I have ever attended. It is a week of writer centric panels and screenings that is user friendly, welcoming, and incredible informative. I honestly cannot speak highly enough of AFF. I expected South By to be a slightly larger version of this…
Dear God was I wrong.
Turns out that South By is indeed awash with hipsters and industry douchebags. It is a crassly commercial, bloated corporate promotional event that is miles away from the indie music scene that birthed it.. It's also a great place to get free food and booze, check out some amazing films and bands you wouldn't have gotten a chance to see otherwise, and meet some really cool and like minded film fans.
My first impression of SX came at registration. I showed up late in the evening of the second day and was greeted by this…
This was a "short" line.
I was also greeted by
And
I was worried.
It was raining and there wasn't much I wanted to see, and it had been a long day so I decided to wander the convention center for a while and take it all in. It was insanely overwhelming. To give you an idea, there was a temporary Barnes and Noble set up. This was next level.
So, what did I learn at SXSW?
1) Hipsterism is alive and well… and it LOVES Austin.
I don't care what the posters say, SXSW is sponsored by fedoras, cutoff skinny jeans, DEEP V-neck shirts, and mustache wax.
The number of people who don't adhere to "mainstream fashion conventions" and who don't care what you think about them and are DESPERATE to prove it by dressing the same and showing you how little they care what you think is staggering. South By is like a bare light bulb in the middle of a dark country field to these people. They flock to it and are welcomed by the warm arms of their artificially enlightened brethren.
2) Doug Loves Restraining Orders
I ran into Doug Benson no fewer than 4 times: twice in the streets, twice at screenings. At first I didn't think anything more than," Oh, cool! I keep running into a very funny comedian."
But then I got scared because I know he "does the pot" and I was afraid he might be a dangerous stalker biding his time to rob me, or steal my identity so that he could buy more of the pot.
3) No second chances.
At my screening of "Paul Williams: Still Alive," I passed comedian and America's Sweetheart Todd Barry on the way to my seat. I expressed my appreciation of his work and took my seat. Then I noticed Doug Benson sitting behind him. This was pretty exciting because he hadn't begun stalking me yet, so I gave him a card and told him I was a fellow podcaster and returned to my seat.
I then noticed Scott Aukerman sitting in front of him. This is the man behind Comedy Death Ray, Comedy Bang Bang, and co-founder of The Earwolf Podcasting Network (home of my current favorite podcast "How Did This Get Made?"). I didn't want to be a nuisance so I decided to do a "bump into" on the way out. He left just as the movie ended so I didn't have a chance to "casually" bump into him. So, now I am damned to a life of obscurity. But on the plus side, I did meet Paul Williams.
4) Branding is a science.
There is branding, putting your name or logo on a sticker or a pair of cheap sunglasses…
There is Branding, putting your name on something as part of a promotion…
Then there is BRANDING, altering the structure of a building to incorperate your logo.
CNNset the bar, but there were some other fairly massive ones, like The Spotify House. Spotify rented, repainted, and renovated a house for the week and gave away booze and empanadas to get people to sign up for their service. There are more examples, but I have no idea where to start, so I'll get to the good side of heavy branding.
5) Free is better.
You know what is more satisfying than top of the line food and booze? Mid level food and booze that you don't have to pay for. It might not taste as good, but it is infinitely more satisfying,
I learned this at no fewer than five heavily branded outlets courtesy of Spotify, Nokia, IFC Crossroads House, Red Cameras, and a countless number of vendors on the convention floor.
I was pleasantly buzzed most of the time and it was wonderful.
6) Austin trains are very nice, but the schedule sucks.
This is of little interest to anyone not from Austin, but what the hell? Austin has a train!!!
Granted, it only services Northwest Austin to downtown, but that's what I needed so it specifically worked for me quite well.
Here's the problem, you have a commuter train that lets off directly in front of the convention center and two blocks away from the biggest entertainment district in the city… and it stops running before 7 pm. So, my ride home every day left at 6:45, which killed the possibility of any and all night time activities. I know I could have gotten a ride, but getting cars to and around downtown during South By is a dicey proposition at best. Basically, the Capital Metro train service is a wonderful lesson on what the half assed version of a poorly thought out plan looks like.
7) Film fans are a pretty accepting group.
This was pretty cool to find out. No matter if you were waiting in line, waiting for a movie to start, or at one of the many events there were always lots of really interesting people to talk with and learn from. At their hearts festivals like this are social events and people at South By were by and large friendly and eager to engage other film fans/makers. Meeting new people and networking is always fun.
8) Festivals this size aren't really my thing.
I had a good time at South By, I really did, but in the end it was just too much. Massive crowds, insane lines, badge scanners and no reentry at panels… it was all just a bit too much and it made me appreciate AFF so much more.
Keep an eye out in the coming days for my SXSW film reviews.